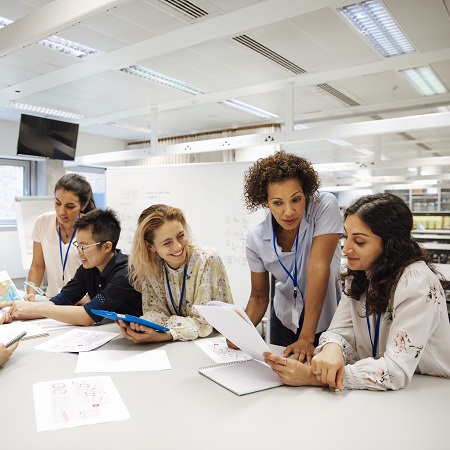 The inaugural Educating the Educator Symposium will bring together a community of passionate people who are committed to the delivery of high quality healthcare education.
Taking place this November, the four day symposium will empower educators with interactive and immersive daily workshops and key note presentations from speakers who will be sharing their knowledge, experience and passion for educating.

Mater Education is excited to announce the first of eight guest speakers presenting at the inaugural Education the Educator Symposium.

Dr Chris Nickson
Joining us from Melbourne, Chris is an Intensivist at the Alfred ICU. He leads the Alfred ICU's education and simulation programmes and runs the unit's education website, INTENSIVE. He created the 'Critically Ill Airway' course and teaches on various critical care courses around the world. He has a passion for helping clinicians learn and for improving the clinical performance of individuals and collectives.

Dr Victoria Brazil
Victoria is the Professor of Emergency Medicine and Director of Simulation at the Gold Coast Health Service, and at Bond University medical program, and will be presenting her experience as an emergency physician and medical educator. Victoria's main interests are in connecting education with patient care - through healthcare simulation, team development, and talking at conferences. She also serves as a faculty member with the Harvard Macy Institute.

Richard Fryer
Richard is a registered psychologist, holds a master's degree in sport and exercise psychology and currently works in a range of interesting and varied teams - all with the goal of working systematically to improve the performance of people. Richard will be speaking at the Educating the Educators symposium sharing his expertise on 'The myth of motivation'.

If you're interested in delivering engaging, innovative and motivational education then this professional development opportunity is for you!

Learn more about the Symposium or register to attend.