It's important now, more than ever, for the Australian healthcare community to come together to foster collaboration and innovation; and to explore the strategies needed to improve healthcare delivery now and into the future.
The Australian Healthcare Week Expo is an opportunity to do just that, and this year, the event celebrated its 10th anniversary. This year's theme, "continuously improving our hospitals and workforce for the future," was very fitting in the wake of the COVID-19 pandemic and the focus that has been, and will continue to be, on the healthcare sector.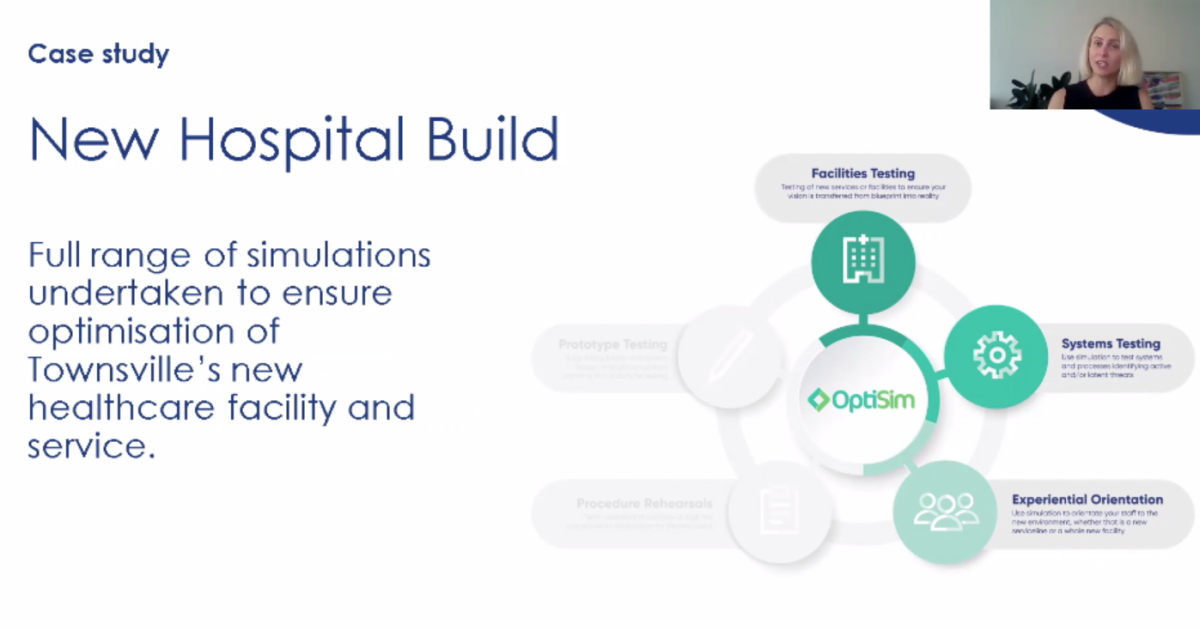 Mater Education's Acting Executive Director and healthcare simulation specialist, Stephanie Barwick presented virtually at this expo on the topic of 'Using simulation to understand human factors and improve clinical design'.
During her presentation, Steph described the importance and benefits of using simulated practice to ensure safer, more effective and efficient healthcare delivery.
"It's an absolute privilege to share how we use simulation to understand human factors and improve clinical design. Through our unique service, OptiSim, we've been able to help Mater and the community, maximise health facility design, construction and delivery, the first time."
It's events like these that bring together the healthcare workforce, and Mater Education are proud to contribute our expertise to continue strengthening and future-proofing Australia's healthcare services, hospitals and workforce.
Learn more about OptiSim here, and how Mater Education can help you test, refine and improve processes and facilities all while supporting staff and posing no risk to patients or customers.