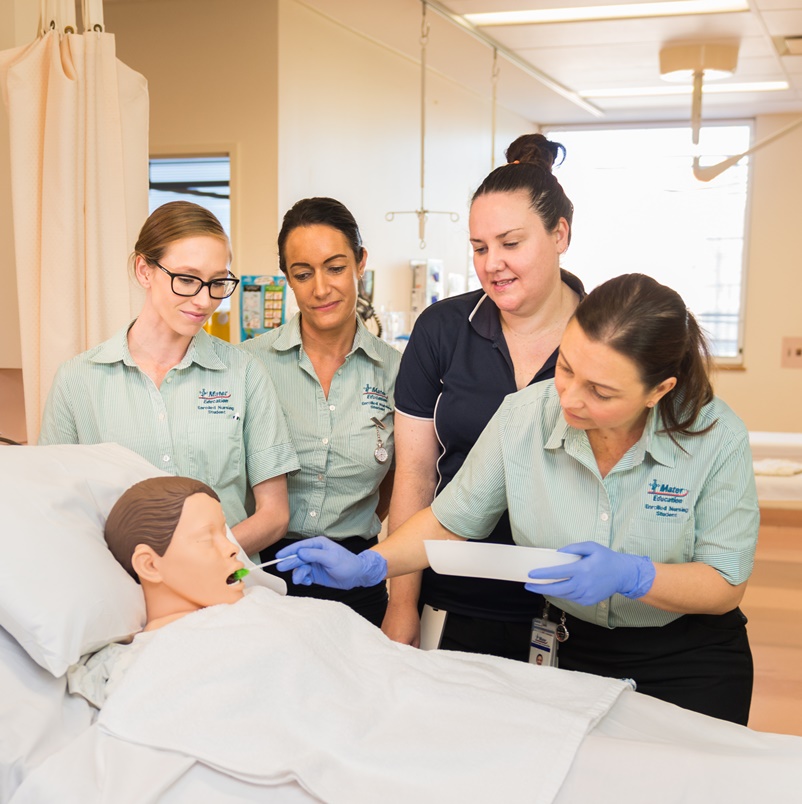 If you, or someone you know, are looking to embark on a rewarding career in healthcare, apply for Mater Education's September and October intakes today!
Applications to study the following qualifications are now open:
• HLT54115 Diploma of Nursing
• HLT33015 Certificate III in Allied Health Assistance
• HLT33115 Certificate III in Health Services Assistance
Through practical and theoretical learning, simulation and placement, these hands-on qualifications give participants the skills, knowledge and confidence to be job-ready. Applications close at 5 pm Monday 26 August 2019. To apply, simply complete the online application form on the relevant course page.
For more information about any of these qualifications, please come along to Mater Education's Open Day on Saturday 24 August 2019 from 10 am to 1 pm.