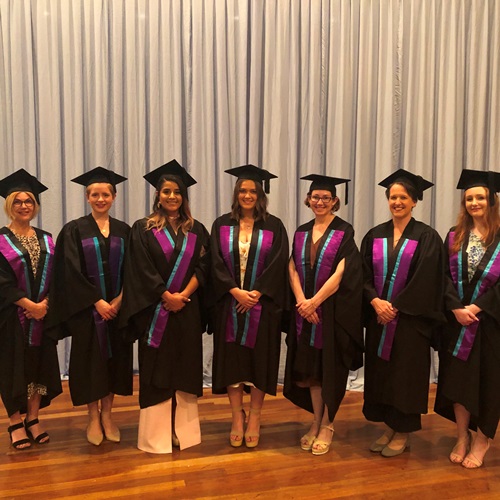 Mater Education proudly presented 70 nursing and anaesthetic technology graduates with their Diploma qualifications earlier this month, at a ceremony held at Somerville House on Thursday 12 December.
Amongst the graduates, eight students had previously completed their Certificate III qualification with Mater Education, and decided to pursue further study to qualify as Enrolled Nurses.
Mater Health Acting Chief Nursing and Midwifery Officer Tracey Hutley officially welcomed the new graduates to the profession.
"Nursing is a unique career, in which you use your mind, heart, physical being and your soul to help heal the suffering of others and show compassion to those in need," said Ms Hutley.
"Over the last 18 months, you have learnt the value of being a listener, an empathiser a teacher, a professional, a critical thinker, and an advocate for the patients you serve—these skills have prepared you for the incredible journey you are about to embark upon as Enrolled Nurses.