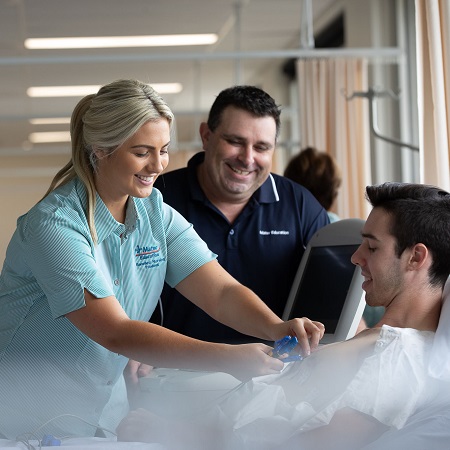 Mater Education is excited to announce the expansion of our vocational offerings, opening a new Mater Education campus in Townsville.
This exciting milestone will see our popular Diploma of Nursing program available to study on-site at Mater's hospital campus at Pimlico from January 2020.
The new Townsville campus will offer the same exceptional hands-on, hospital-based learning experience that our Brisbane students know and love.
"We are delighted to have the opportunity to create a skilled, compassionate and highly capable regional healthcare workforce for the future", says Donna Bonney, CEO Mater Education.
If you know someone in North Queensland that has what it takes to be a great nurse, applications are now open for the January 2020 intake. Learn more here.
The full course fee for students enrolled in the HLT54115 Diploma of Nursing at Mater Education in 2020 is $23 500. Funding assistance and payment plans may be available to eligible students (see "costs" for details).