New Diploma of Nursing student Felicity Haines has known she's wanted to be a nurse since she was in Grade 6.
Last week she kicked off her journey with Mater Education and will become an enrolled nurse in just 18 months.
Felicity said she has experience in looking after others who need help.
"My younger sister has epilepsy and a gene mutation disorder so she has high needs," she said.
"She can't walk, talk or eat and has difficulty breathing so growing up I was always at the hospital with her and was inspired by the nurses and the way they looked after my sister.
"So I enrolled in the Diploma. I am looking forward to meeting new people, learning about their circumstance and getting them back on their feet again."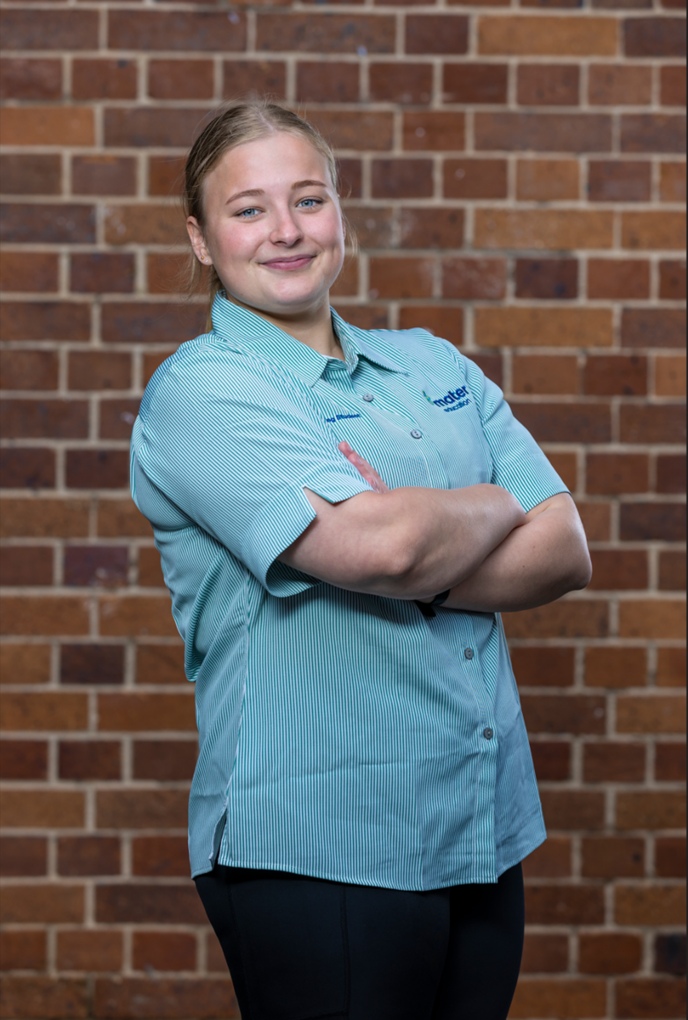 The 17-year-old, who has already completed a Certificate II in Health Support Services and III in Health Services Assistance said she's excited about working in healthcare.
"After I finish I'd like to work in forensic nursing or paediatric nursing. I think I'd like to work with people who've been in accidents."
Are you passionate about helping others? Apply for Mater Education's Diploma of Nursing today and start studying in January 2023: https://mater.li/ApplyForDoN