Breanna Murphy has always had a fascination with healthcare and the human body. That's why it seemed like a no-brainer for her to enrol in Mater Education's Vocational Education and Training In Schools (VETiS) program when she was in year 11.
Now, the 19-year-old is about to finish the Diploma of Nursing through Mater Education, setting her up for a rewarding career in healthcare.
"When I was younger I broke my arm twice and had to have knee surgery so I spent a fair bit of time in hospital," she said.
"My grandad passed away from melanoma when I was eight years old and he was treated at Mater.
"We've had lots of medical issues in my family and it seems like the right fit for to me to work in healthcare."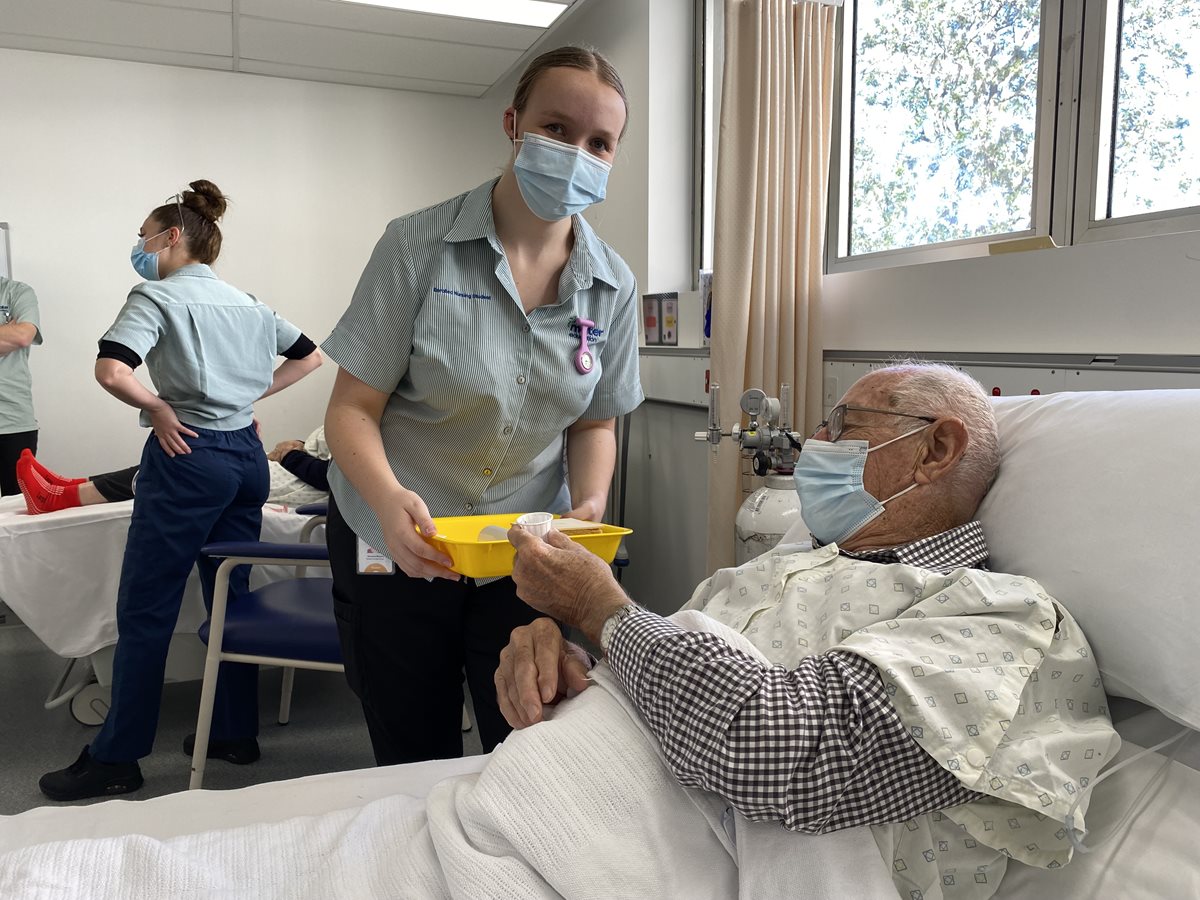 Breanna, who went to St Rita's College in Clayfield, encourages any young person interested in helping others to consider enrolling in VETiS with Mater Education.
"I started the Diploma of Nursing straight after school and now I'm onto my last placement in Semester 3. I'll be going to Mater Private Hospital's Urology, Gynaecology and Plastics ward, at the Queensland Children's Hospital and Mater Mothers' Private Brisbane," she said.
"VETiS was really good way to get initial exposure in the industry. You're exposed to lots of different things and high-paced placement. I was put on a surgical ward and we had two code blues on my first day."
"I'm hoping to study a dual degree in nursing and paramedics after I graduate because I'm passionate about the trauma side of healthcare."
Applications close soon for the next intake of the Diploma of Nursing. Apply today to start studying in October in Brisbane and in January 2023 in Townsville: https://mater.li/ApplyForDoN
Interested in finding out more information about our VETiS program? Click here: https://mater.li/ApplyForDoN