A new generation of healthcare workers are in the making at St Thomas More College through Mater Education's External Health Hubs program.
The Sunnybank school partnered with Mater Education two and a half years ago to offer students practical and theory lessons on site, enabling them to complete a Certificate II in Health Support Services and Cert III in Health Services Assistance and offering career pathways into healthcare.
St Thomas More College VET Program Leader Terri Saunders said 17 students in Years 11 and 12 are currently on their journey to becoming a healthcare worker.
"A Mater Education educator comes out once a week to our school and guides students through practical assessments in a mini hospital ward setting in a classroom," she said.
"They're learning real life employability skills from someone who is currently working in the industry using equipment that is used in industry.
"They're not looking at something on a screen in a classroom, instead they're learning how to use a hoist from a bed to a wheelchair, making beds, First Aid, CPR, PPE and medical terminology."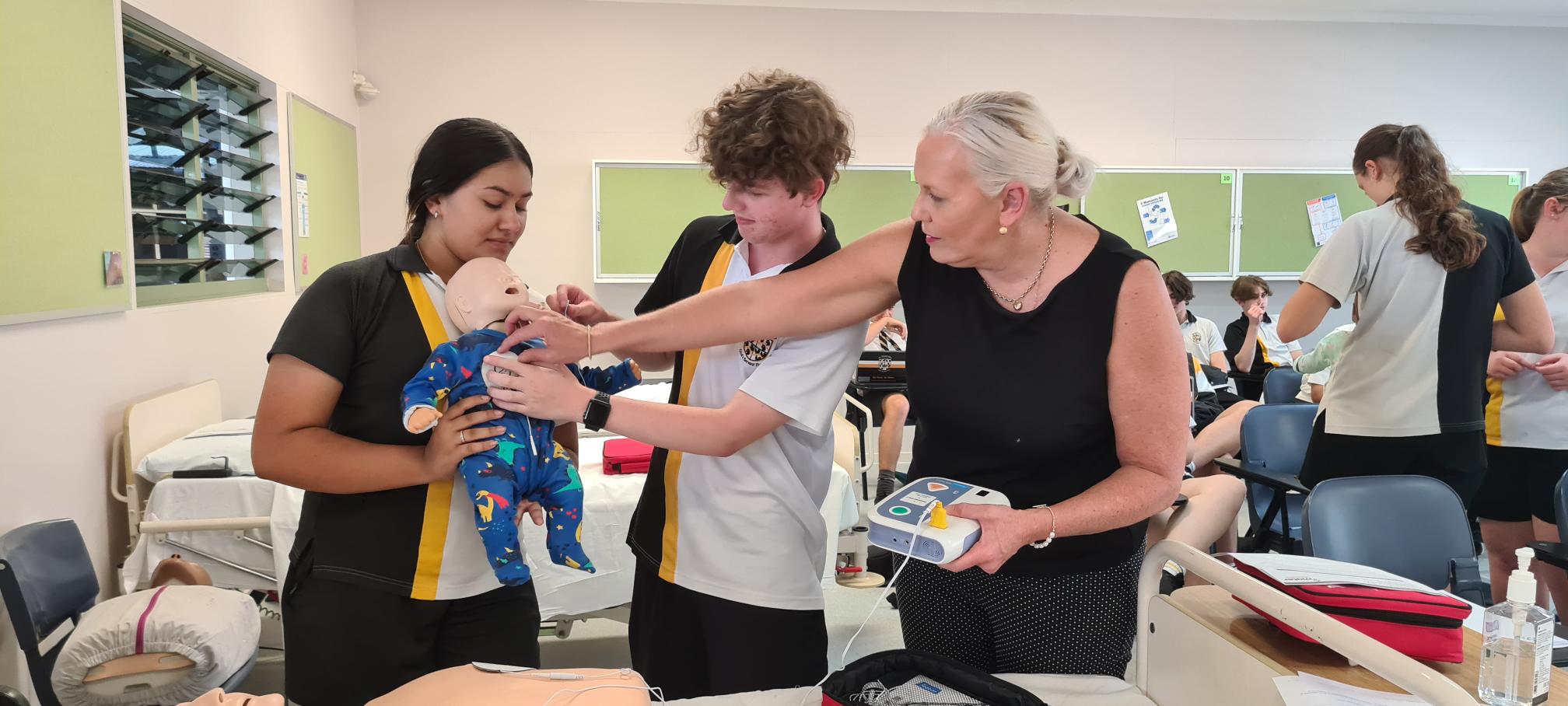 Ms Saunders recommended other South-East Queensland schools to consider establishing a Health Hub with Mater Education.
"With the demand for employment in the health industry, schools need to be looking at avenues to get students qualified," she said.
"Last year we had three Year 12s in the program, with two of them now doing the Diploma of Nursing and picking up work at an aged care facility."
St Thomas More College is one of seven schools Mater Education has partnered with as part of the External Health Hub program. They include:
Fairholme College
Brisbane State High School
Centenary State High School
Caboolture State High School
Grace Lutheran College
WesTEC Trade Training Centre
To learn more about our External Health Hubs program and to join, please contact Mater Education program delivery manager Steven Schumann on 0421 337 501 or steven.schumann@mater.org.au