Townsville students in Years 10 – 12 will have the chance to experience life as a healthcare worker with the inaugural launch of Mater Education's High School Health Adventure program in April.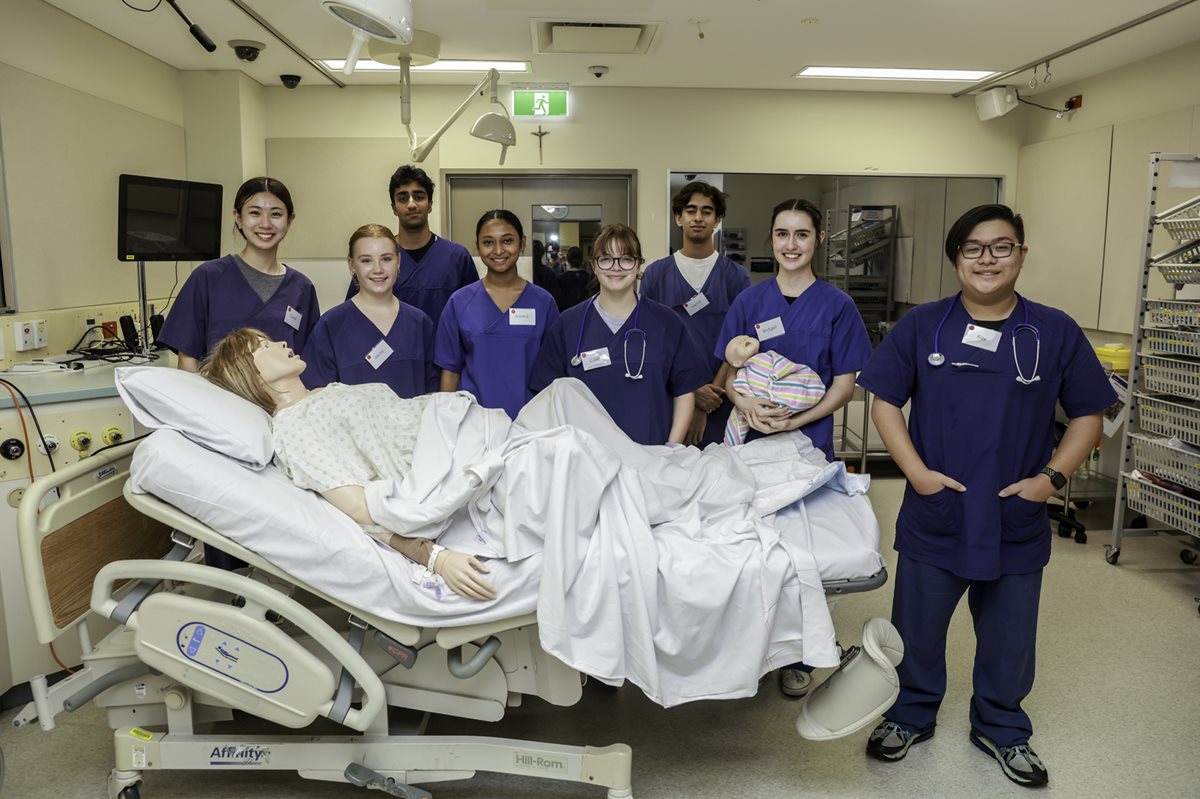 The immersive experience over two days at Mater Private Hospital Townsville (MPHT) aims to inspire the next generation of healthcare workers and help ensure the region has a strong workforce to meet the future needs of the community.
MPHT Interim Executive Officer and former intensive care nurse Stephanie Barwick said High School Health Adventure provides students an opportunity to experience a day in the life of a doctor, nurse, allied health practitioner or other healthcare worker.
"Following the success of Mater Education's High School Health Adventure in Brisbane, which began in 2019, the program is now being delivered at MPHT for students in this region," Ms Barwick said.
"The two-day program includes simulations, skills stations, and a question-and-answer panel with healthcare graduates for participants to experience the broad range of health careers available and the education pathways required for each."
The High School Health Adventure program recently reached its 1000th student milestone, with previous Brisbane participant Chella Head saying the experience solidified her desire to go down the healthcare avenue after school.
"I learned a lot," she said. "We got to try CPR and suturing, stitching and keyhole surgery on a mannequin. We also learned about occupational therapy and physiotherapy," she said.
"I'm really interested in medicine and this program has made me more interested in a healthcare career."
Ms Barwick said students looking to take the next step in their studies are able to enrol in Mater Education's Certificate II in Health Support Services and Certificate III in Health Services Assistance as part of Vocational Education and Training in Schools (VETis).
"Mater Education is perhaps most well-known for our Diploma of Nursing, taught on site here at Mater Private Hospital Townsville with both theory and practical training allowing students to become Enrolled Nurses within 18 months," she said.
Students and schools interested in taking part in High School Health Adventures can find more information and enrol at matereducation.qld.edu.au
To find out more about the future of healthcare in Northern Australia or to book your tickets to Future Townsville 2040, visit futuretownsville2023.splashthat.com.