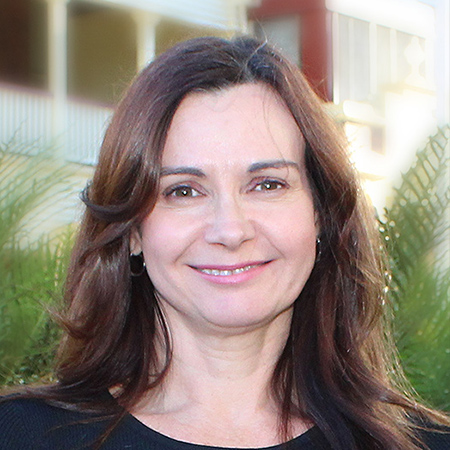 Blog written by Mater Education CEO Donna Bonney

In early August I had the privilege of being invited to speak at the Healthcare Leaders Forum in Sydney about Mater Education's experience in simulation and the importance of keeping the patient at the centre of our work.

Mater has been interested in the patient voice for some years and recognises that what has previously been defined as 'the patient experience' must now be broadened to include the whole journey through wellness and extend to family and community.

At Mater Education we have developed significant expertise and experience in simulation—a technique to replace or amplify real experiences with guided experiences that evoke or replicate substantial aspects of the real world in a fully interactive manner and in a safe environment.

We are not talking flight simulators, gaming, VR, or computer-based simulation. We are talking about putting humans into the equation to test the interaction between people, processes and the environment and we use this technique all the time to make sure our healthcare service runs safely and smoothly.

To do this effectively, we engage with our consumers across Mater Health to co-design a holistic service which goes beyond traditional care delivery. We anticipate that this approach will shift not only the configuration of our service but will help to supplement gaps through strong alliances and partnerships with a range of external providers as well.

Our patient experience framework, including journey mapping and workshops, helps us develop a common understanding and principles to inform the development of different care experiences across Mater Health.

Patients have an extremely unique and important perspective in their own health and the care they receive—they are at the centre of all that we do. The importance of amplifying the patient voice, is essential in moving healthcare toward a more 'democratic'and 'non-hierarchial' partnership where patients are not only active negotiators in their own health, but also in the systems in which they receive their health care.

Simulation provides a unique opportunity to view the healthcare world through a patient and family lens. Simulation can actively amplify the patient voice through better understanding of their actual experience and as a way of engaging them in the education and training of the healthcare workforce.

We really saw the value of this approach when we combined simulation and community engagement to test the recently built Mater Private Hospital Springfield before it opened.

We engaged community members and worked with them as embedded simulated patients to both test our new hospital and gain their perspective on how the patient journey felt for them in our new service.

Through our OptiSim (Optimisation through Simulation) service, we use physical simulation to understand how humans, environment and systems interact in an effort to reimagine a better way of doing things and collaborate with staff and patients on how to best resolve any issues.

In-situ or point-of-care simulation is delivered in an active clinical environment where clinicians are working on delivery care to patients. This type of simulation is visible to patients and their families, yet little is known about how they experience it or how they could help inform it.

Mater Education has had a successful in-situ simulation program since 2014 and has undertaken more than 300 in-situ simulations since that time. In a pilot study, that has now informed a PhD project, we asked our patients for their perspective and this has enabled us to amplify their voice in our ongoing program of clinical training.

Our results demonstrate that greater transparency is beneficial. More than 80 per cent of surveyed patients strongly agreed that they were comfortable that we trained in front of them, they felt that their care was not impacted during this training, and most importantly, transparency of this clinical training improved their levels of confidence in our ability to respond to critical events. When we work with staff in simulation and ask them to 'play' the role of the patient they have a much better perspective of the patient journey, but this is only one aspect of patient voice. True amplification comes when we work with our patients and families, ask for their perspective and use this information to improve our services.

About the author
As CEO of Mater Education, Donna leads a diverse team of multidisciplinary education professionals and is responsible for organisation-wide teaching and learning strategy, implementation and evaluation. Donna is passionate about interprofessional education and practice, improving communication and teamwork behaviours, and the power of simulation in education, systems and process testing to improve patient safety, experience and outcomes.