When Mary Koisen nursed both her brother and father during their cancer battles, she knew she had a natural ability to care for people.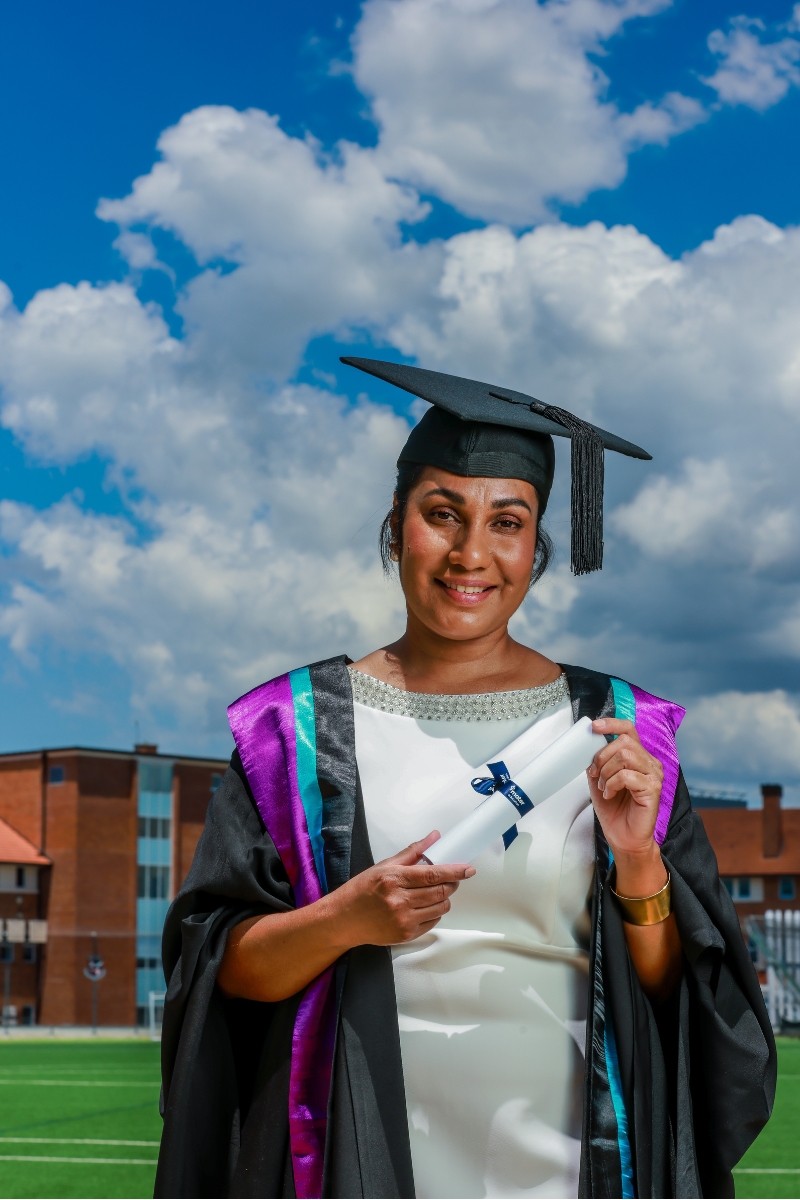 But it wasn't until she took a leap of faith, changed careers and applied to study the Diploma of Nursing with Mater Education that her nursing journey truly kicked off.
This eek the 43-year-old is graduating from the 18-month program in Brisbane and will start working as an Enrolled Nurse in three months' time.
Mary said she's grateful to have landed her dream job in Mater's graduate program, starting in February 2023.
"I was privileged to be given a place at Mater Hospital Brisbane's 8B Medical Surgical ward. It's exactly what I wanted and I cried when I found out," she said.
"This is a huge achievement for me."
Mary's motivation for becoming a nurse stemmed from the tragic death of her family members in her home country of Papua New Guinea.
"My dad had terminal liver cancer when I was 21 and I took care of him until he passed. My brother was also diagnosed nine years later when I was 30 and I took care of him, too," she said.
"It was really painful and a terrible thing to watch, you wouldn't wish it on your worst enemy.
"But everyone was saying at the time that I had a natural ability to look after people and they suggested nursing. It was always something in the back of my mind."
Mary decided in 2021 it was time to make the move from her telecommunications job in customer service into the Diploma.
"I had no knowledge of anatomy or physiology but I had the passion for wanting to care for people," she said.
"The educators gave you everything you needed, though. At the start of this year I had a hysterectomy at Mater after many years of suffering from endometriosis.
"I had to take three months off my studies but the educators were so supportive."
Mary said while she's sad that her brother and dad can't be here to see her graduate, she couldn't be happier with her decision to become a nurse.
"I remember the first time I went into the learning facilities at Mater Education and saw other students and nurses in scrubs I just stopped and realised for the first time in my life that I belonged," she said.
"It feels like home.
"I want a lifelong career at Mater - I can't see myself doing anything else!"
Thinking about becoming a nurse? Apply today to start studying in January 2023: https://mater.li/ApplyForDoN