Her own experience as a patient was the motivating factor behind Nicola (Nic) Odessa's decision to enrol in a Diploma of Nursing through Mater Education.
Nic is currently in her third semester and all that stands in the way of her becoming a nurse is one placement and graduation in August.
But the 19-year-old can't quite believe she's almost made it.
"I had an illness that led to anorexia and I was in and out of hospital for almost three years," she said.
"I had to repeat Year 11 and I could have completed Year 12 or a Diploma, but I wanted to become a nurse and give back to the nurses who have helped me along the way."
"The nurses really changed my life. They went out of their way to make me feel like an actual person."
But her battle with anorexia hasn't been her only health setback. Nic also had plans of continuing her passion as a gymnast while at school after representing Queensland at a national level.
"I got up to Level 9 and then I got really sick, I also had to have surgery on my back for scoliosis in 2019 and was unable to return to gymnastics," she said.
"But I just have to look forward now."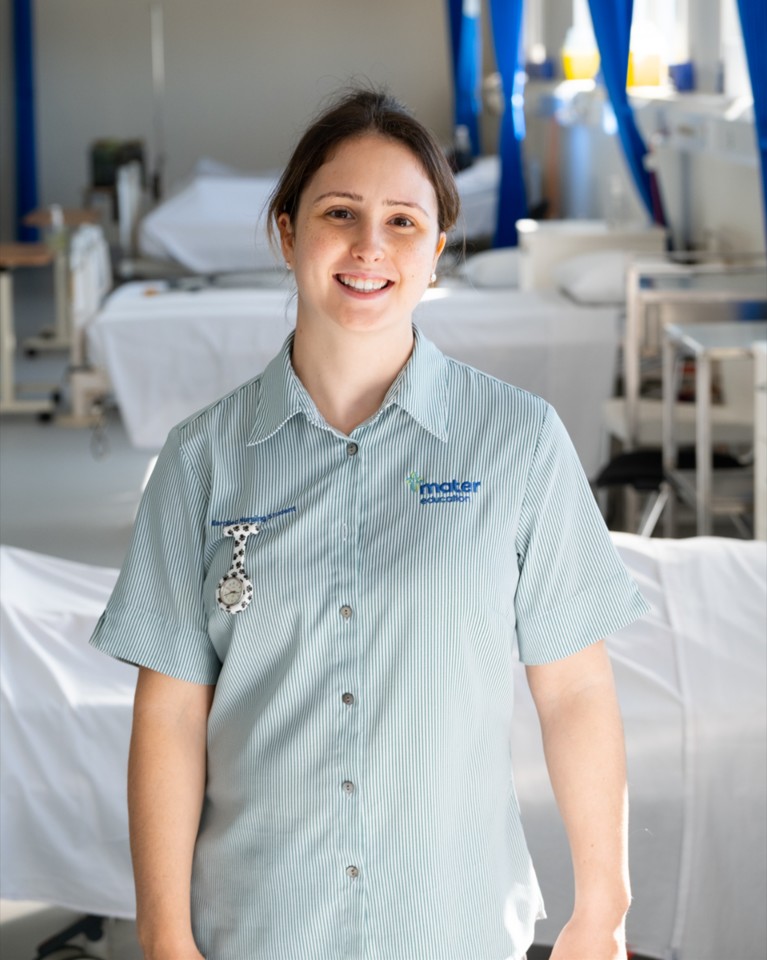 Nic said she's thoroughly enjoyed her nursing journey so far with Mater Education and has made friends for life. She has plans to work as a paediatric nurse after she graduates.
"I never in a million years thought I'd get this far in the DoN. I didn't finish school and I didn't expect to get to where I am but this was the best decision I made for me," she said.
"Everyone at Mater Education has been so helpful and they go out of their way to help you.
"My advice to others would be to keep going and follow what you want to do. Once you find what you're passionate about, it makes it all worth it in the end."