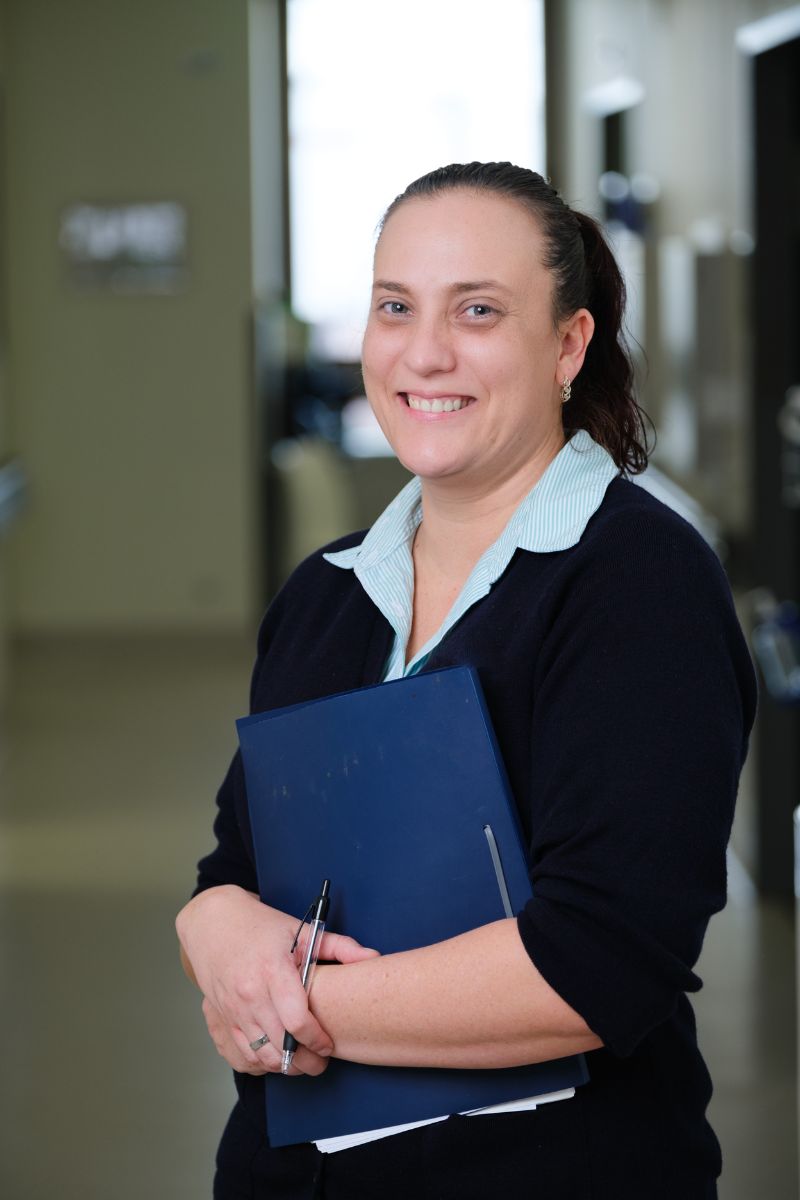 The wave of career-switchers who began training as nurses during the COVID-19 pandemic are now joining the health frontline ¬– but more recruits are urgently needed.
Enrolments in Mater Education's Diploma of Nursing course jumped by 28 per cent in the first 12 months of COVID as Queenslanders were inspired to join the health workforce.
Across Australia, the number of people undertaking independent sector skills training in healthcare jumped by more than 19 per cent in 2021, according to new data from the National Centre for Vocational Education Research.
Enrolments in Mater Education's 18-month Diploma of Nursing course are still tracking well above their pre-pandemic levels, but with Queensland needing an extra 12,000 extra nurses by 2025 more entrants are urgently needed to meet the state's growing healthcare needs.
Mum-of-five Stephanie Miles enrolled in Mater Education's Diploma of Nursing in the thick of COVID-19, inspired by her own healthcare experiences.
"My dad is an anaesthetist, my mum is a critical care nurse and my grandad was one of the original doctors at Mater when it first opened," he said.
"My twins were born prematurely, and I spent a lot of time in the Neonatal Critical Care Unit at Mater Mothers. You always remember your nurses and they cemented that I did want to become a nurse.
"COVID gave me a bigger push to do the Diploma of Nursing."
Stephanie, who previously worked in a Government role and was a stay at home mum before she started studying, graduated in 2021 and was offered a graduate position as an Enrolled Nurse at Mater Hospital Brisbane's Acute Medical Ward.
"I started at the end of January and it's really good. I mainly work with renal patients and I use the skills I learned in the Diploma every day," she said.
"My message to other people thinking about studying at a later age is that it's never too late! You can change your career."
Mater Education's Chief People and Learning Officer Donna McGrane said new nurses would play a vital role in caring for Queenslanders for many years to come.
"COVID-19 powerfully highlighted the importance of nurses, inspiring many people in the community to make a meaningful career change and join the growing healthcare workforce," Ms McGrane said.
"Caring for others is the most rewarding job of all and new nurses are in demand in hospitals across the entire state.
"According to Jobs Queensland, the state will need 87,000 nursing and midwifery professionals by 2025, up from almost 75,000 today.
"Our enrolments are very healthy, but we need even more recruits to join the nursing jobs boom and ensure that Queensland patients continue to receive world-class nursing care."
If you're interested in a career in healthcare, applications are closing soon for the next intake of Mater Education's Diploma of Nursing.
Apply today to start studying in Brisbane or Townsville: https://mater.li/ApplyForDoN