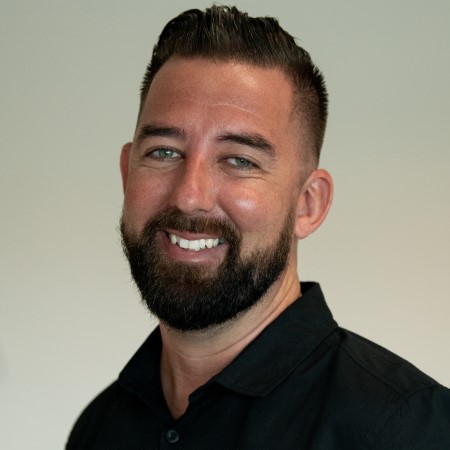 Phil, who served in the Australian Defence Force as a Combat Engineer, has seen the likes of floods, cyclones, and third-world countries. His journey has led him to a range of unfamiliar places and situations, but his role has always maintained one consistent mission— to help people in need.
Following his time in the Defence Force, Phil reflected on a past position in a hospital as a wardsman and his desire to pursue a career in the healthcare industry.
"I did have the choice to go straight into university to study Registered Nursing, but I hadn't studied in a long time, to this level. I saw the Mater Education Diploma of Nursing course and thought, this is the perfect opportunity to transition into study, in a very practical way, and in a hospital environment."
He attended the first Townsville Mater Education Open Day, and after seeing first-hand the quality of the facilities, he decided that this was the right path for him.
"To say I was impressed is an understatement. Everyone was warm, inviting and full of information. Something that really resonated with me was the excellent facilities and the opportunity to engage with educators face-to-face."
Since starting his Diploma of Nursing course, Phil hasn't looked back.
"It's such a welcoming course. The staff are amazing; they are such a wealth of knowledge and are very approachable. I appreciate all the help and assistance they've given me. Despite some of the wild questions I throw at them, they always facilitate it and try to find the answer for me."
This is the first step to Phil's long term goal to be a Registered Nurse, and he shares his advice with those who are considering a change of career.
"If you have any sort of interest in the medical side of things, this is the course to do it. I couldn't recommend it highly enough. I never thought I'd find something that I enjoy so much."
If you're interested in a career in healthcare, Mater Education's Diploma of Nursing program provides hospital-based learning so you gain the knowledge and skills to confidently make the change.