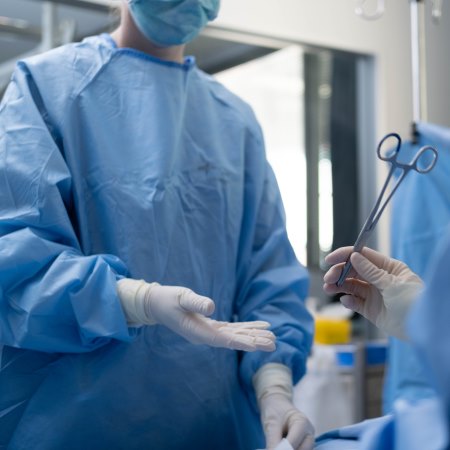 Simulation is an incredibly valuable activity when testing new processes, tools or designs, to determine functionality and usability. Earlier in 2020, Mater Education created a prototype simulation on the newly designed endoscopy cleaning galley.
Mater Education's OptiSim team constructed a prototype room mirroring the new designed endoscopy cleaning galley, to assess the new environment for functionality and usability prior to design sign-off and building commencement.
By engaging the staff who would be working in the space, the simulation provided an opportunity for Mater endoscopy nurses to imitate their day-to-day processes in the prototype room, and effectively determine if the new design was fit for purpose. During the simulation, adjustments were actively identified to avoid the need for a redesign of the space post-build.
"The simulation was a fantastic way to show the users what the design would look like in reality. On paper, it seemed to be a cramped space and the users were concerned that they would not be able to undertake their work properly. The simulation concluded that the design would be appropriate and also identified a couple of changes to optimise the area." — Brittany Stanton, Major Projects Manager, Mater Group.
The endoscopy cleaning galley prototype simulation provided the following key outcomes for Mater:
Identification and rectification of ineffective layout prior to commencement of building works.
End-user engagement and acceptance was achieved early in the project timeline.
Adjustments made to overall planning to allow for adequate storage requirements.
Mater Education's OptiSim allows for safer, more effective and efficient healthcare delivery. Learn more about how your team or facility can benefit from simulation.