Mater Education Diploma of Nursing student Ella Braby may have only just thrown her graduation cap in the air but she's already landed a job at Mater Private Hospital Townsville.
The 19-year-old recently graduated as an enrolled nurse with the rest of her cohort in Townsville, marking the start of their healthcare careers.
Ella said she's itching to put her skills into action.
"I am so excited and I am ready to get into work!" she said.
"I got a job at Mater Mothers' Private Townsville in Hyde Park. This is what I've been waiting for – I've always wanted to be a nurse and this is where I want to be!"
Ella, who also works as an Assistant In Nursing at Mater, said she's glad she chose the nursing path through Mater Education.
"The lecturers are so fun and knowledgeable. I know that I can go to them to ask questions and they'll always answer," she said.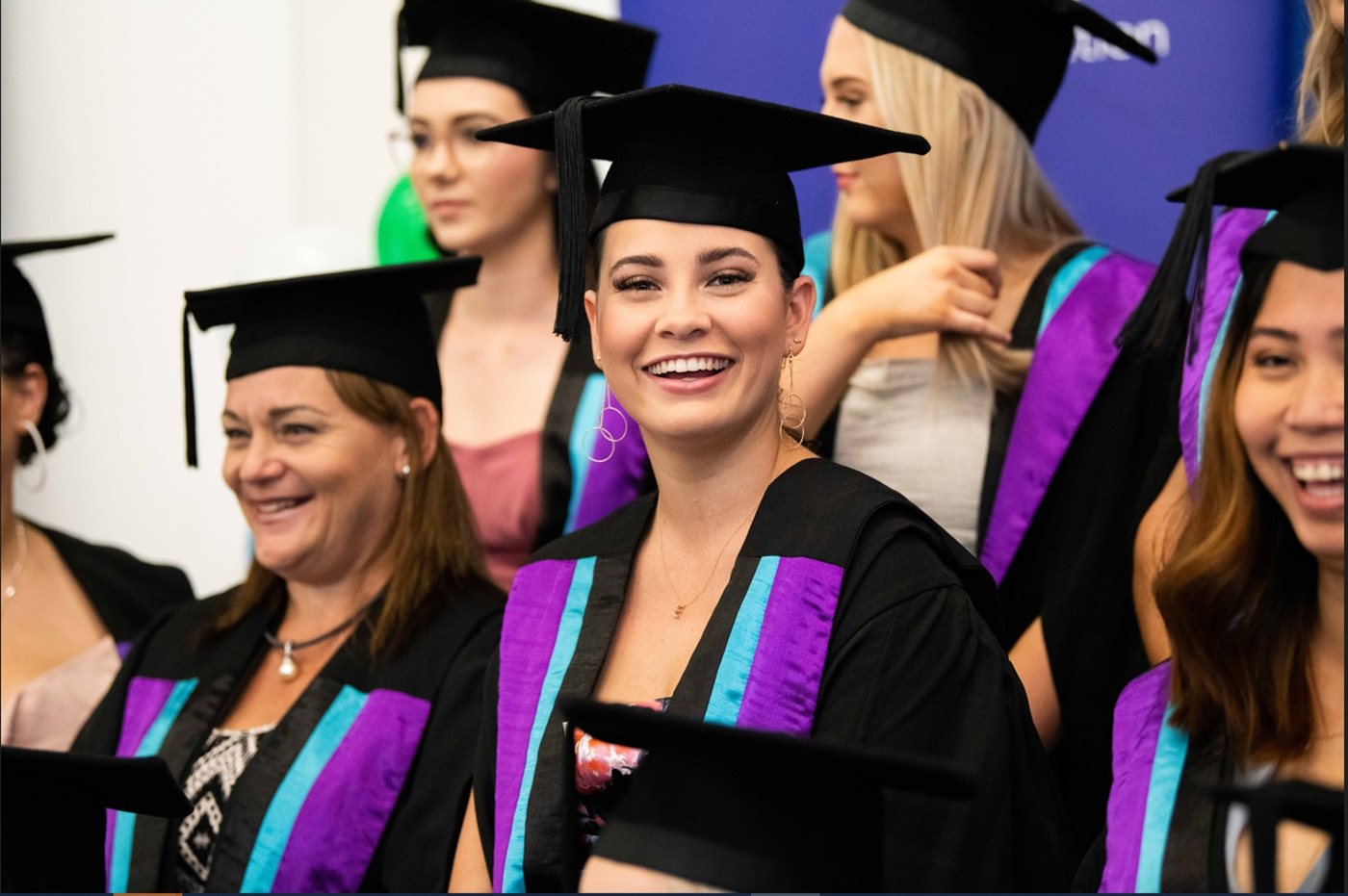 "The Diploma gets you work-ready, and it's helped further develop my people and practical skills."
The Townsville local said she's looking forward to her new role in the maternity Mater Mothers and Women's Unit where she'll provide support and care to new mothers and babies as well as women undergoing gynaecology surgeries.
"It's such a beautiful thing being able to help women who have just given birth," she said.
"I also like being able to care for people on their worst days and do the little things for them."
Want to make a difference like Ella? Become a nurse in just 18 months through Mater Education's Diploma of Nursing.
Apply today to start studying in Townsville in January 2023: https://mater.li/ApplyForDoN