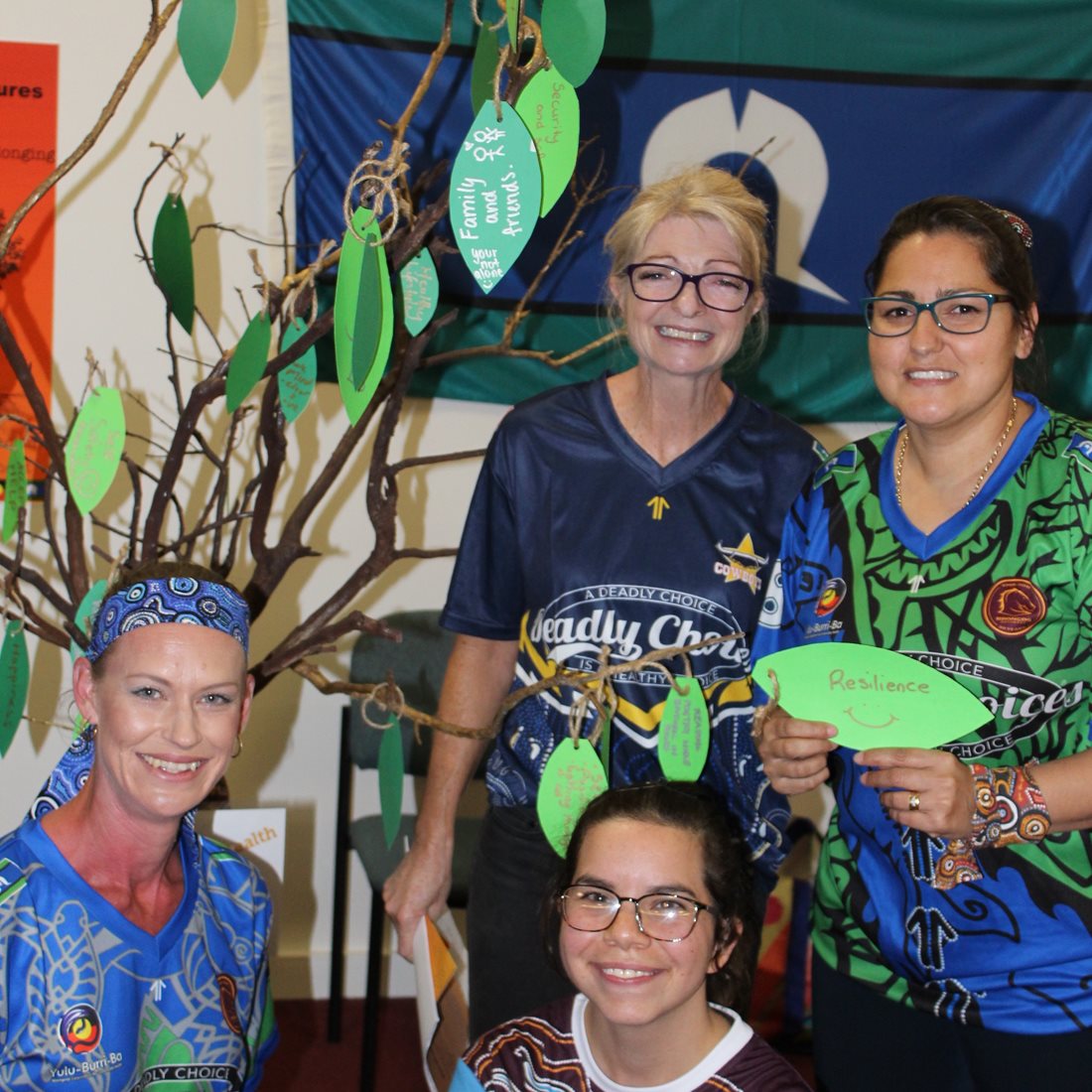 Mater Education's first semester Diploma of Nursing students recently held an expo to showcase the health initiatives they have researched and developed, to improve the health of Aboriginal and/or Torres Strait Islander people.
With a focus on improving overall health—and guidance from Aboriginal and Torres Strait Islander people—students identified current gaps in the healthcare system and worked towards developing a program that would educate while demonstrating cultural safety and showing respect for cultural differences.
Each initiative required students to incorporate findings on how they identified the health concern, indigenous groups they consulted in the process, and the target audience they had identified as being most vulnerable. They also included recommendations for the funding of their program, what similar services are currently available and how they would implement their programs into communities.
Some of the key health initiatives identified included; oral hygiene, postnatal care for families, sexual health, effects of alcohol, obesity, metal health, hand hygiene and rheumatic heart disease.
One specific program "Improving your health in leaps and bounds" was aimed to create alcohol awareness for 10 to 15 year olds. Not only did the students create an educational and interactive 'true or false' game to help participants understand the true effects of alcohol, but they also held hopes to create community programs giving students somewhere fun and safe to go after school. The community programs would include playing sports, cooking healthy meals and would incorporate an end of term 'connecting to culture' day where students could invite their families and participate in indigenous traditions.
Director Learning and Development Strategy, Katherine Jackman, has overseen a number of student cohorts and expos and is always impressed by the level of research, detail and presentations made by students.
"There is always a hub of excitement and pride from the students. It's great for them to see their hard work come together, with each of the groups showing excellent knowledge of healthcare while preserving cultural respect," Katherine said.
"Each initiative has been well thought out and would benefit local communities in their own way. In the past, we have seen some of the programs become a reality and successfully integrate into the community, which shows the extent and calibre of the programs being developed."
"The educational concept behind the exercise is for students who may not have been privy to the challenges facing some communities when it comes to resourcing, access to healthcare and education," Katherine said.
Click here for more information at Mater Education's Diploma of Nursing program.