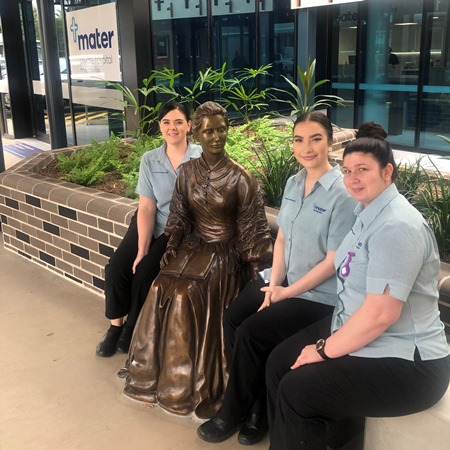 Earlier this year, Mater Education's Townsville Diploma of Nursing student cohort undertook their first placement experience across North Queensland as part of their studies.
We're thrilled to announce that three students have since gained employment at the organisations that their placement was completed.
Both Shani and Layla are starting their careers at Loreto Nursing Home, a 36-bed facility proving high care aged care services in a home-like atmosphere. Operated by Mercy Community Services North Queensland, the facility is just across the road from the Mater Education campus in Townsville.
Madelaine was on placement in the Cardio-Thoracic Unit in Mater Private Hospital Townsville and has since gained casual employment in the unit as a student nurse.
We wish our sincerest congratulations to Shani, Layla and Madelaine and well done to their educators, Sarah and Tara, who have guided them through their first two terms of study.