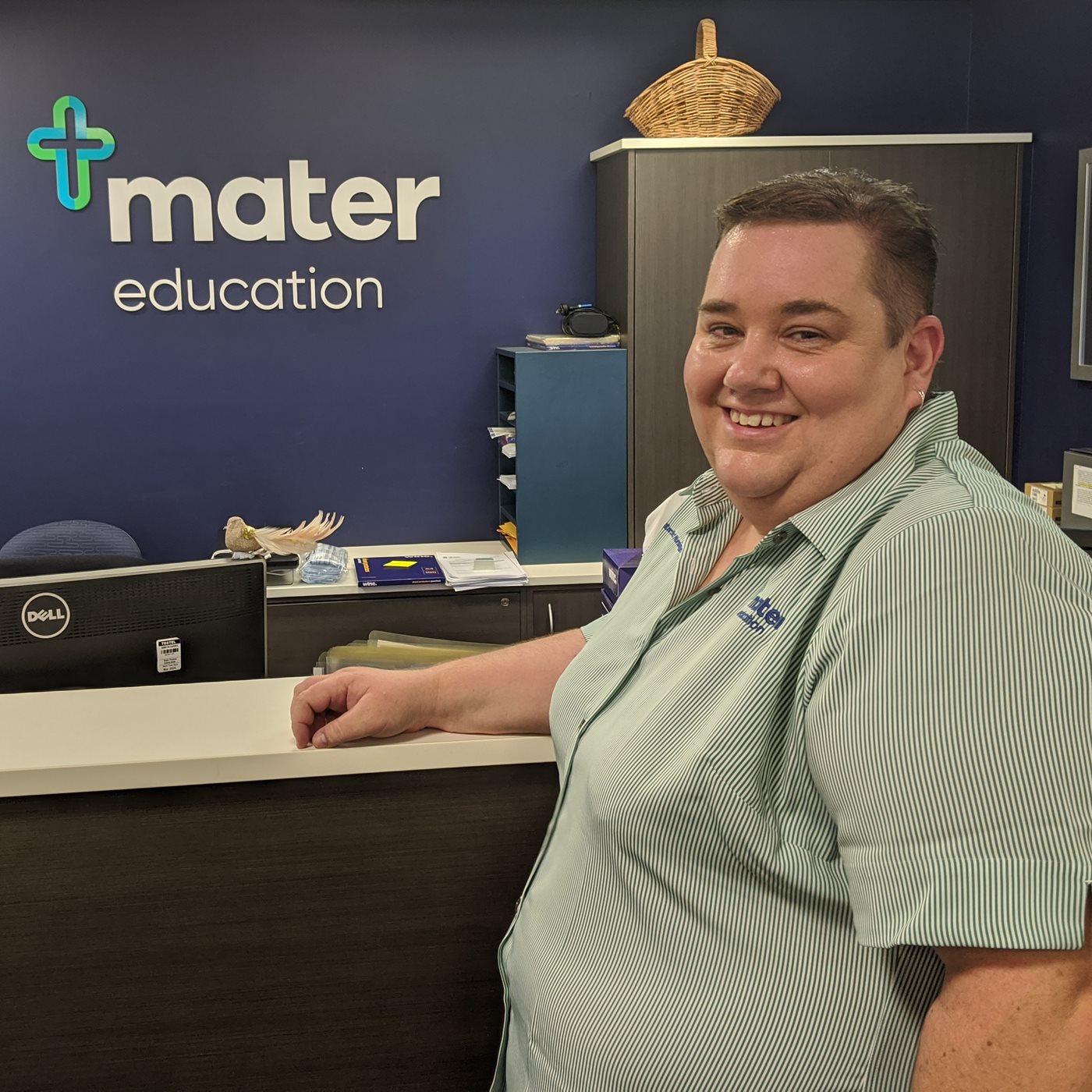 Gillian was one of the many Australian's impacted by COVID-19, as the job market slowed. She used it as an opportunity to pursue a career she has always been passionate about.
As a mature-age student with over 20 years of retail and customer service experience, Gillian admits she was apprehensive about enrolling after having not studied for over 25 years. Despite this, she already displays the selfless qualities of a great healthcare worker simply by her desire to, in her words, "help in any way possible."
Gillian is inspired by her interaction with Mater People, and her encounters with other healthcare facilities over the last eight years.
"Eight years ago, my mother had a massive stroke that left her partially disabled. We received both good and bad service from a range of healthcare facilities, which sparked my desire to make a difference in someone else's life when they are going through some of the hardest times imaginable. I have always found the staff at Mater to be very polite, helpful and caring."
Gillian started her journey with Mater Education studying a Certificate III in Health Administration and has continued her study with the Diploma of Nursing program.
"I chose to continue my studies by enrolling in Mater Education's Diploma of Nursing program because I wanted to give another family the same experiences we had and assist my mum more as time goes by. I thought, if I do my training with Mater Education, I can be as good as the professionals who helped my mother."
"I now have more confidence and have found that I thrive on studying and learning new things. My advice to anyone looking to make a career change due to COVID-19 is to just take that giant leap. It is scary, but when looking back at the challenges we have faced in the last year, taking this step isn't nearly as daunting."
If you want to make a difference to the lives of others through healthcare, Mater Education's range of healthcare qualifications can get you there. Explore our entry level courses here.