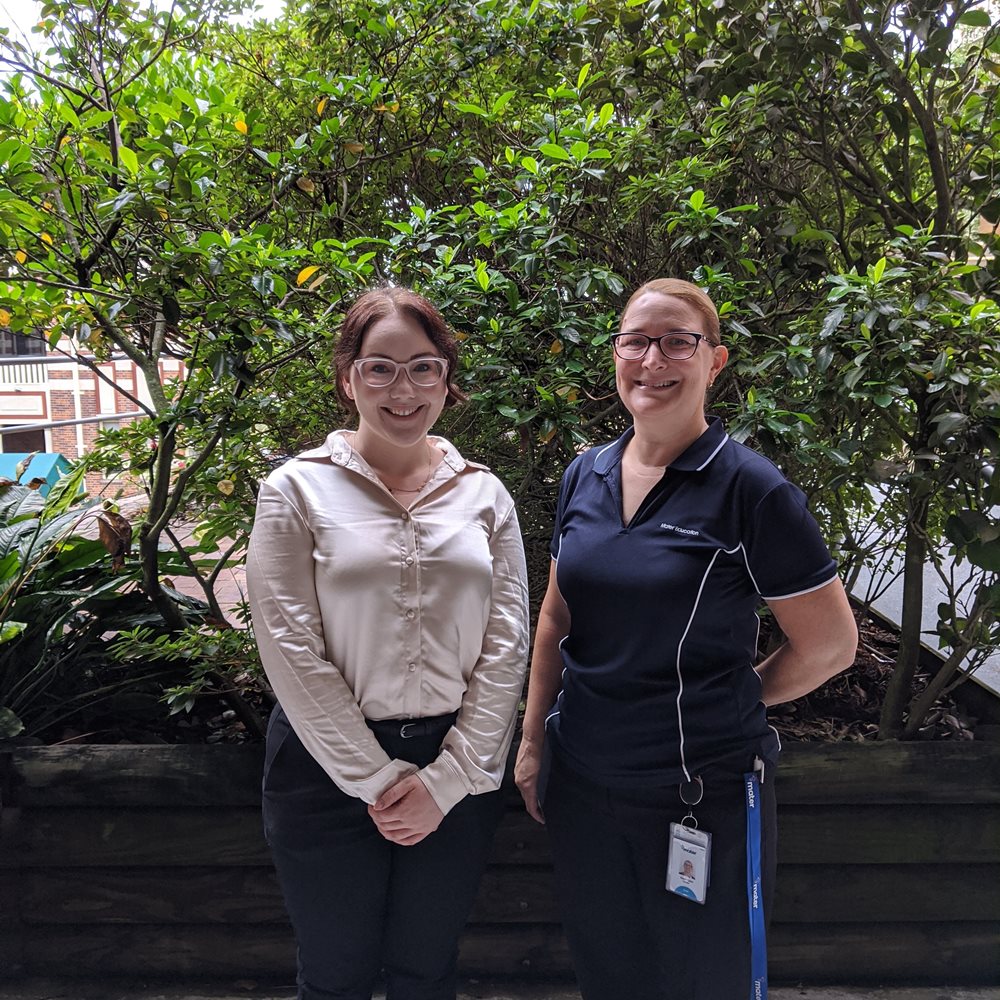 "This scholarship means I don't have to choose between my daughter and study."
At 26 years of age, Crystal has already faced a few challenges in life.
"I have always wanted to be a nurse since I was about four, my now-daughter's age. However, things took a turn in high school, and my family situation meant I wasn't able to complete Year 12."
Despite not finishing school, Crystal found her feet working in both early childhood and aged care, which gave her a realistic perspective on providing care for the vulnerable. It further fuelled her desire to study and perfectly complemented her natural affinity to nurture.
Crystal took a break off study and work to have her daughter. She was a sole parent and early-on she learned her daughter was unique and special, being diagnosed with autism.
"Any financial progress I made had to be put on hold for my daughter."
Her experiences in life have helped her perfectly articulate the reasons she feels so strongly about caring for people.
"Firstly, I am passionate about advocating for people who can't advocate for themselves; the disabled, the elderly and children. I want to be a voice for people who can't have a voice for themselves."
"I also consider myself very privileged to be able to care and provide support to people when they are at their most vulnerable. I've supported friends and family during this time and I want to be that nurse who gives my patient the dignity they deserve."
"I've spent a lot of time in hospital throughout my life with asthma, allergies, anaphylaxis and reproductive issues. I have experienced the good and bad and I feel that my genuinely caring and compassionate nature, coupled with my determination to succeed in my career and lifelong interest in healthcare, would make me a fantastic nurse."
At the time Crystal started looking at Mater Education's Diploma of Nursing program, she was living interstate, in the middle of the COVID-19 pandemic lock-downs.
"I looked at a lot of different programs and providers online, but nothing seemed to fit – until I saw the Mater Education program. I am very intuitive and as soon as I saw the program I got shivers and started typing my application immediately. It just felt right. Shortly after, I received an email to say my application had progressed to next stage."
"I needed to attend my scholarship application interview in-person – so I packed up my entire house in 24 house and did two weeks quarantine in hotel lock-down with my daughter. I was released one day before the face-to-face interview. It was a risk, but I felt confident in my application and personal determination to study nursing."
When Crystal learned that she had received the scholarship, she admitted it was at the end of a particularly challenging day with her daughter.
"When I found out, I was in so much shock. I couldn't speak and I'm the most talkative person I know! I was filled with gratitude, appreciation and felt so blessed to get this opportunity. After a rough day, I just wanted to cry. It gave me that boost."
"This scholarship means the world to me. I can't express how much of a difference this will make for me and my daughter. We were already on such a tight budget, particularly with my daughter's autism needs."
Crystal's warmth is infectious, as is her very clear passion for a career in healthcare. We are so excited to follow her journey and watch her become the nurse she's always dreamed of being.
At Mater Education, we're here to support you, and help make your dream a reality. Learn more about our range of scholarship and funding opportunities here.