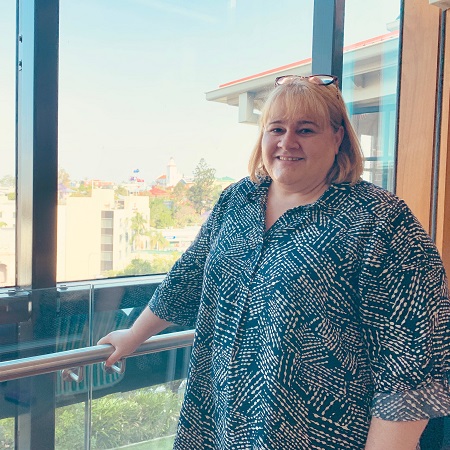 As a self-described "jack of all trades", Darlene spent over 30 years working in accounting, administration, pathology and even patchwork and quilting. Despite her many and varied jobs, the ever-generous and compassionate Darlene says she's dreamt about becoming a nurse since she was just 17.
"I've always been told I have high empathy and give too much of myself, so nursing is perfect for me."

"I was nervous about studying an official qualification, as I'd never done it before. My daughter encouraged me, as she is doing a Master's degree, so we study together every night. It's great to have a support system at home."

Choosing where to study played a big part in her decision to pursue nursing after considering it for so many years.

"I chose to study my Diploma of Nursing at Mater Education because of the facilities and support."

"As a mature age student, support from educators was really important to me. I had heard feedback from students who had started studying elsewhere, and moved to Mater Education because of the wonderful support from the faculty."

"The diversity of the cohort has been wonderful–there's a great mix of younger students and mature age students, and we all bring different life experience and ways of problem solving."

For Darlene, her passion for nursing all come down to wanting to make patients feel supported in some of life's hardest times.

"Knowing what I know now from life experience, I've really picked up where care is missing. That's my motivation to study hard and experience everything I can to be the best nurse possible and provide the care that people deserve."

Whether or not the change was worth the wait after all these years, Darlene has encouraging advice.

"Just do it. You are never too old and you won't regret it. It's the best thing I've ever done!"

To learn more about Mater Educations HLT54115 Diploma of Nursing, click here.