Josh Davey knew from a young age that he was interested in caring for others, triggering him to enrol in a Certificate III in Health Services Assistance with Mater Education.
Now he's hooked on learning about healthcare.
The 19-year-old from Gympie has also gone on to study a Certificate III in Pathology Collection with Mater Education which he's almost finished.
"I chose to continue my studies with Mater as I really enjoyed learning and developing my skills. The experience has been amazing - I have enjoyed every second of it and feel competent in the areas I've been studying," he said.
"The best part about pathology collection is the feeling of achievement and being able to give back to the community."
Josh, who enjoys rugby and powerlifting in his spare time, said healthcare was always in the front of his mind.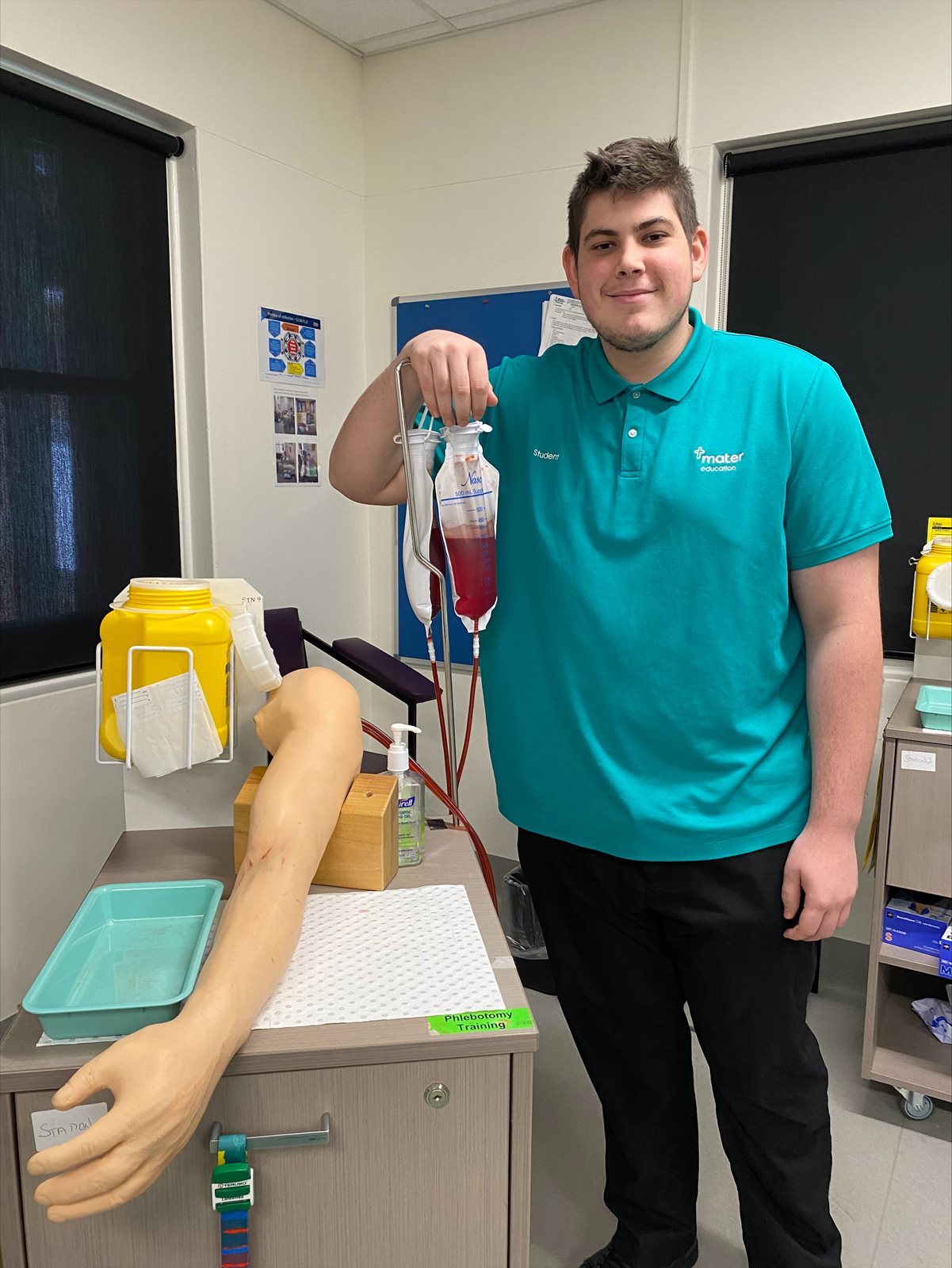 "I broke my finger when I was younger and I had to see a specialist. While interacting with the orthopaedic specialist, it was really interesting and locked in my passion for health," he said.
"Any time I would step foot into a health care facility growing up, I'd always be fascinated with how everything worked and the whole process behind everything."
Now a qualified Assistant in Nursing and soon-to-be pathology collector, Josh said he's got his sights set on nursing.
"I'm planning on enrolling in the Diploma of Nursing with Mater Education next year," he said.
"To anyone interested in healthcare, please get involved and give it a try. There are plenty of avenues and opportunities to learn with Mater as well as many job opportunities in the healthcare industry."
Learn more about our Pathology Collection course here. Apply for the Diploma of Nursing here.