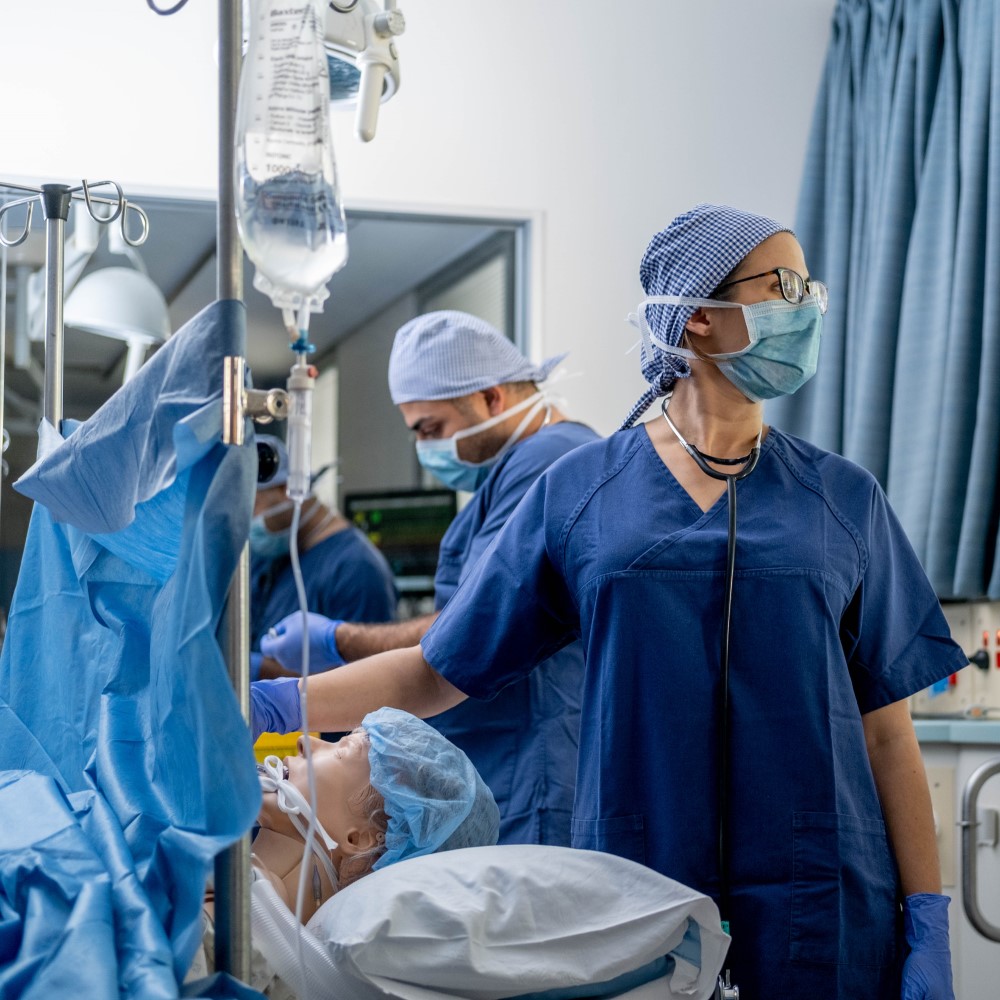 Translational simulation is emerging as the most effective way of supporting safe and deliberate practice when training the healthcare workforce. It also allows these same teams to review system and procedural performance to ultimately improve patient care.
These extensive benefits are why simulation has been an integral methodology utilised at Mater Education since the beginning, and Mater Education is proud to be partnering with Bond University to help influence policy, build capability in healthcare practitioners and ensure a research agenda that highlights the importance of this on a global scale. With both Mater Education and Bond University having over 10 years experience in translational simulation, this partnership is an exciting collaboration of expertise.
Stephanie Barwick, Director of Clinical Education at Mater Education, is excited to build a community of practice that is focused on improving healthcare systems and cultures through simulation.
"Mater Education has a long history with Dr Victoria Brazil, Director of the Translational Simulation Collaborative and with faculty member Dr Belinda Lowe, most recently through Maternity Emergency research led by Dr. Sarah Janssens. A partnership like this will not only benefit the community through increased workforce capability but also future patients who will experience improved healthcare systems as a result of translational simulation activities."
"COVID-19 has really highlighted the powerful impact simulation can have on improving health service delivery and more effective integration of simulation and quality improvement activities is the future of ensuring safer healthcare systems."
As two experts in the field of simulation and passion for its positive impact on healthcare, we're excited to see the outcomes from the collective knowledge that this partnership brings.