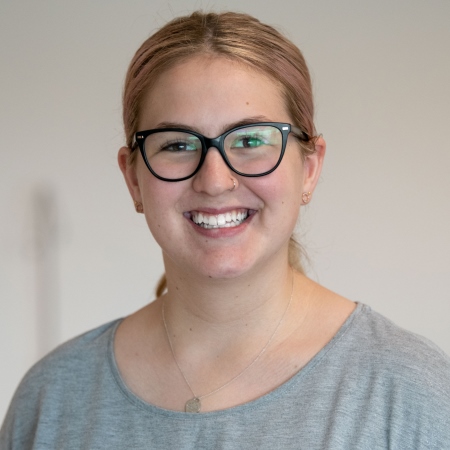 Isabella, a self-confessed people-person already has a steer on where she wants her nursing career to lead.
"I like interacting with all different types of people. I like the idea of making somebody's day better and I like helping people. I particularly love kids, and would love to specialise in paediatrics, long term."
Isabella is also inspired by her mum, who currently is a nurse, and her grandmother who was a nurse.
"Growing up, I've always been immersed in the world of nursing. Mum would share her stories from work and I'd see happy her job makes her. I also used to visit the labs with my nan as a kid."
She started Mater Education's Diploma of Nursing program with the first Townsville cohort in 2020. Being her first year out of high school, and despite receiving offers to study Registered Nursing at university, she was drawn to the hospital to kickstart her career.
"What drew me in was the fact that it's 18 months. Then, after attending the information day, I saw the fantastic facilities available and I was sold on the idea of small class sizes and teaching that is individualised to the different ways people learn. I am from Townsville, so I love the idea that this program is now offered in Townsville and I don't have to leave home."
So far, she is enjoying the challenge and diversity.
"It's challenging, but a good challenge. The educators are wonderful, and my class is so diverse. We come from a range of ages, backgrounds and life experience so everyone brings something different to the table. We are all super supportive of each other."
Our Diploma of Nursing program caters to anyone who wants an exceptional education with the leaders in healthcare. Find out more about our Diploma of Nursing here.