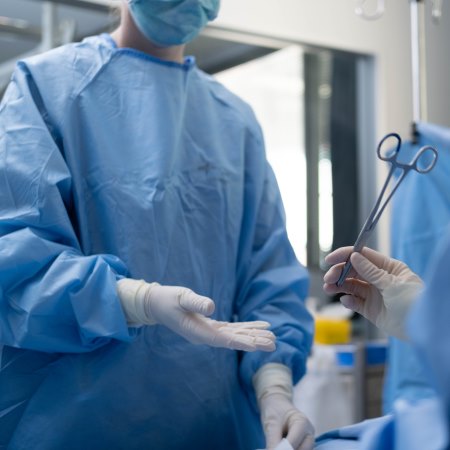 Blog written by Robyn Dickie, Education Coordinator and Simulationist at Mater Education
Simulation faculty development has certainly become a hot topic over the past five years as simulation as a teaching methodology is incorporated more readily into university and hospital-based healthcare training (Peterson, Watts, Epps and White, 2017).

I reflect on my own simulation faculty journey. Fifteen years ago, I taught nursing students clinical skills using part-task trainers, attempting to replicate 'real life' within a simulation lab. I realised pretty quickly that I need to increase what I now know as the 'fidelity' to improve student engagement. I incorporated cases to provide background to the students to why this procedure needs to be undertaken in the first place and mocked-up charts to enable documentation opportunities. In some situations, I even used students to role play as manikin's voice, assisting students to practice communication skills. My initial simulation faculty development was not in a workshop by run by expert faculty. My development occurred alongside skilled educationalists who were also honing their simulation expertise. I'm sure we made mistakes that I hope did not psychologically scar students. Simulation standards like the INASCL standards were not available, nor the plethora of online resources, blogs, podcasts and journals. We created our own, yet small, community of practice.
Simulation itself has evolved, with complex, interprofessional cases with clinical and non-technical learning objectives now the norm. Accompanying this is often the requirement for simulation faculty to be able to design, deliver, debrief and evaluate these activities. Petersen et al., (2017) describe a tiered approach to faculty development, that provides a structured approach and while also tailoring training to the individuals previous simulation experience. This approach 'levels the playing field' among a diverse faculty group. Simulation is viewed as its own 'speciality' with milestone achievements providing certainty whether faculty are trained or not.
Kumar et al., (2018) responded to Petersen's article, proposing that a structured faculty development or certification pathway is important, and those mentors illuminating the path are critical to achieving success. Within the Office of Interprofessional Simulation for Innovative Practice (OIPS) model at the University of Alabama (Petersen et al., 2017), simulation novices are required to undertake a number of activities including observation, didactic and interactive learning experiences, practice ,expert feedback and mentoring. Interestingly, this pathway may have inadvertently created exceedingly high standards of which only 19% of their faculty have completed. Petersen acknowledge that the effort required to complete the certification pathway can be burdensome for some participants and it is for the most part completed within their own time. However they assert, and I agree, that consistency of curriculum development and delivery relies on faculty who continuously strive to strengthen and advance their simulation skills.
Creating and implementing a simulation certification pathway appears to be an insurmountable task. It needs to create and maintain high faculty standards across all aspects of simulation, be flexible to the learner and provide sufficient mentoring opportunities. Petersen, Kumar and I all agree – creating a community of practice where or near where 'you simulate' is important. At Mater Education Practice Improvement Center, we have implemented a formal certification pathway, Figure 1: Certification Pathway(Mater Education, 2015).
This pathway is generally applied to specific courses that utilise simulation in their delivery, for example our advanced resuscitation programs or maternity emergency management programs. Faculty tend to teach into a course and hone their simulation skills in an area of which they already have clinical expertise, with simulation and debriefing acquired during the certification journey transferable to other courses.
Our pathway requirements have some similarities to the OIPS model, without the perceived rigidity that Kumar presents. Novice faculty attend our foundation Introduction to Simulation Methodology (ISM) course that aligns with INSACL standards. ISM introduces participants to a range of simulation modes (i.e part task trainers, immersive, hybrid, embedded simulation patients), debriefing models and frameworks (Advocacy-inquiry, Plus/Delta, PEARLS, Rapid Cycle Deliberate Practice) and allows participants experiential learning opportunities to design, deliver and debrief their own simulation.
Mater Education faculty use simulation in a variety of settings; center-based, insitu and for process testing, each with their own unique set of simulation considerations. We have developed courses to address these faculty requirements. Insitu simulation is a key education strategy for our service, allowing simulations to occur at the point of care delivery. Providing insitu simulations decreases clinician time away from patients, allows just-in-time training opportunities and allows procedures or tasks to be practiced in the usual workplace place to detect risks or latent hazards.
Faculty move through the certification pathway at their own pace; with many choosing to remain in the Simulation Instructor in Training or the subsequent Simulation Instructor stage. We also acknowledge simulation faculty experiences from other organisations and offer recognition of prior learning process. We encourage, support and mentor our faculty members, and appreciate that each contribute differently, with simulation education not their only role within the healthcare or education facility. Our faculty may be clinical or content experts with our simulation team bringing the scenarios to life. We encourage the safe and appropriate use of simulation to replace didactic teaching. Formal mentoring relationships are encouraged between expert and novice simulation faculty, but often occur organically between members of our community of practice. Are all of our faculty on a certification pathway? No. Should they be included within the community of practice? Absolutely yes.
Fifteen years ago, if I was presented with Peterson's faculty development pathway, I would, to be honest, be thinking maybe this simulation journey isn't for me. I definitely see the pathways' value, but I would be overwhelmed with the time-commitment and the numerous milestones and requirements. I, like most simulationists I know, have had a simulation journey alongside my clinical career, taking a meandering development path with faculty milestones achieved somewhat unknowingly, at my own pace and with my community practice always by my side.
To see Mater Education's range of simulation faculty development training options visit our website.
Robyn is a registered nurse and health professional educator who has worked extensively in both the hospital setting and among university faculty. As an Education Coordinator—Simulation for Mater Education, Robyn oversees the development, implementation, and evaluation of simulation-based educational opportunities for medical, nursing and allied health staff.


References

Kumar, A., Howard, S. and Udani, A. (2018). Tipping the Scales: Prioritizing Mentorship and Support in Simulation Faculty Development, Simulation in Healthcare, 13:2, 72. doi: 10.1097/SIH.0000000000000275

Mater Education. (2015). MEPIC Simulation Faculty Development & Certification Pathway. (Unpublished Resource).

Peterson, D., Watts, P., Epps, C. and White, M. (2017). Simulation Faculty Development: A Tiered Approach, Simulation in Healthcare, 12: 4, 254–259. doi: 10.1097/SIH.0000000000000225

Peterson, D., Watts, P., Epps, C. and White, M. (2018) Simulation Faculty Development: Continuing the Dialogue, Simulation in Healthcare, 13:5, 371. doi: 10.1097/SIH.0000000000000326