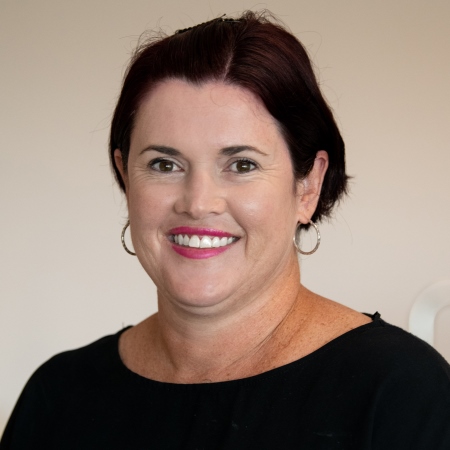 Born and bred Townsville mum of three, Alison, has always wanted to be a nurse; but after entering the workforce and having children, the timing never seemed right.
It's always been in the back of her mind and despite leading a busy life with three young children aged three, four and six, 2020 marked a turning point for Alison to pursue her nursing dream.
"I turned 43 and decided I don't want to run out of time to do something that I really wanted to do. I have been committed to my young family until now, and I would like to do this for me."
A member of Mater Education's first Townsville Diploma of Nursing program, Alison is enjoying the smaller classes and direct interaction with the hospital.
"The face-to-face time isn't overwhelming, and the schedule suits me to be able to study while still managing the family."
"We have the best educators. They are parents, and are just normal people who you can relate to. They're really inspiring."
Alison's long term plans are to complete the course and work as an Enrolled Nurse. She is encouraged by her family, and is doing this for them.
"I want my children to see that you can keep striving to better yourself, at any age."
Is the time right for you to pursue your nursing dream? Apply for Mater Education's Diploma of Nursing and start in July 2020.