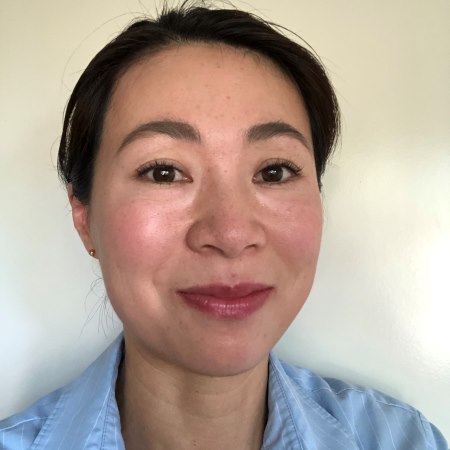 After working in clinics for the last six years in her home country of Japan, Etsuko Hosomi was eager to return to Australia and continue her professional development in cardiovascular nursing – a speciality she loved working in over six years ago back in Sydney.
Etsuko had previously worked in acute hospital care, so when returning to Australia after being out of that space for a number of years, she knew she needed to refresh her skills and continue to evolve with changing Australian healthcare needs.
"I was a little overwhelmed by the thought of returning to work in a hospital after only working in clinics in Japan. But I was prepared to invest in myself to take part in the program," said Etsuko.
Mater Education's Nursing Refresher Course is designed for qualified Registered Nurses and Enrolled Nurses who wish to refresh their knowledge after working in non-acute areas of practice, and who wish to return to work in an acute care environment.
Participants will learn contemporary best-practice and renew their confidence while gaining practical experience in some of Mater's exceptional hospitals as they roam the wards on placement and with their nursing buddies.
"The program was very helpful in giving me a professional experience with a team of really well educated nurses," said Etsuko.
"My nurse-buddy was a Clinical Nurse (CN) so she made sure to really educate me on patients and what we were doing; to really support me and watch me grow through the program. I really got a lot out of my relationship with the CNs".
The course is designed to build on your previous nursing skills, knowledge and experience to prepare you for safe practice according to the relevant NMBA registered nurse Standards for Practice.
"I really enjoy working in acute care, but I wasn't comfortable returning to work so quickly when I moved back to Australia," said Etsuko.
"I wanted to be the best I could be, and this program really gave me the confidence to get back into the workforce. The motivation I received from my teachers really kept me going!"
Etsuko graduated from the Nursing Refresher Course in June with flying colours, and is now working for Mater.
"Day-to-day hospitals are very busy, but after completing the Nursing Refresher Course I'm feeling more confident in my capabilities to support my team – I know I'll be able to assist them well, rather than be a burden in asking too many questions as I return to work," said Etsuko.
"The three-week intensive was the perfect amount of time to really get a feel for the environment again and prepare your brain to get into the right frame of mind. It's like a spark and you start to remember everything you've learnt in the past."
If you are looking to refresh your clinical skills as a nurse, or want to get back to work with confidence, Mater Education's Nursing Refresher Course can help you.