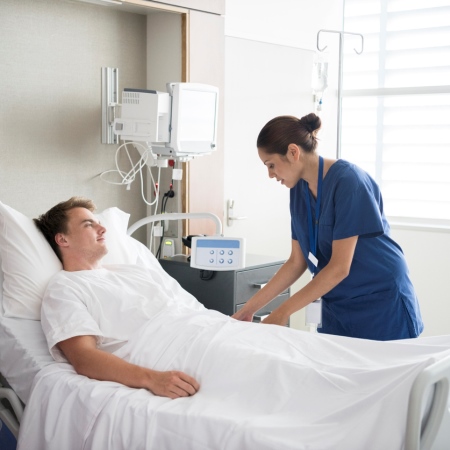 An integral part of Mater Education's Professional Development programs are our suite of refresher courses. Participants can choose from our broad range of courses specialising in Nursing, Midwifery, IV Therapy and Medication and Clinical skills.
The courses have been developed in response to the growing demand from experienced clinicians to refresh their knowledge in a nursing, maternity or clinical care setting. For many who have taken an extended break, or are working in alternate areas of practice, these courses provide a pathway to safely and confidently return to work.
We're proud to utilise Mater's exceptional hospitals to give participants the opportunity to gain practical experience, build their confidence and refresh their skills in acute care while still servicing the community.
Mater Group Workforce and Patient Access Manager, Justine Wells, has worked closely with graduates from the Mater Education refresher courses since the Nursing Refresher launched in 2017, followed by the Neonatal and Midwifery Refresher in 2018.
"We have found refresher course graduates to have well-rounded experience from their area of placement during their course, which allows them to seamlessly integrate into the workforce. The solid contemporary practice training they receive means they can easily transition into the healthcare environment."
It is through the refresher programs that participants can reignite their passion and appreciation for the career path that they once chose, and re-engage with role models and mentors within Mater.