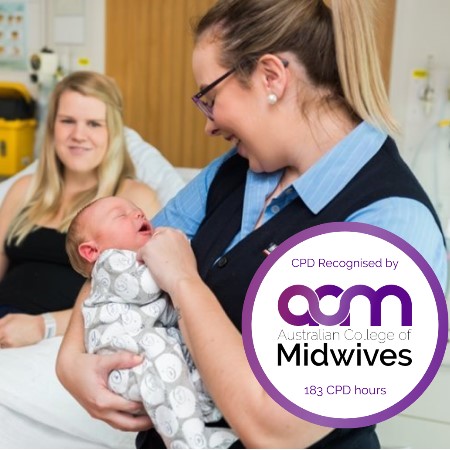 Since 2018, Mater Education and the Australian College of Midwives (ACM) have joined forces to deliver a dedicated refresher course designed for qualified Registered Midwives.
The popular Midwifery Refresher Course combines ACM's theoretical online learning, with Mater Education's practical and clinical experience at our exceptional Mater Mothers' Hospital Brisbane.
ACM has been the voice of midwives in Australia and we're proud to partner with an organisation which aims to support the midwifery industry. Together, with the rich history of Mater, the partnerships delivers a popular, valued and quality program to allow participants to build upon their previous midwifery experience, and qualifications, and gain an understanding of the requirements of a contemporary, current-day midwife.
Mater Education course coordinator, Peta Sullivan, has seen many of the Midwifery Refresher Course graduates go on to find employment confidently following completion of the course. "These courses are vital to the continued professional development of Australia's midwives, and ensuring midwives are applying best-practice principles to their profession. It's a huge benefit to course participants that they are able to learn from two highly reputable organisations that specialise in healthcare."
"By delivering the course in collaboration with ACM, we help midwives develop and grow in their careers, while being supported by peers who are cheering for their success."
Midwifery Refresher Course are now live for 2021. If you are interested in refreshing your midwifery skills, apply today.